WEWORK GÄNSEMARKT

workplace | co-working | Hamburg | 2019
project for
WeWork
photo credits: Alessandra Cetto
interior design
furniture design
detail planning
production management
suppliers communication
rendering
FF&E
onsite supervision
styling, photoshoot and opening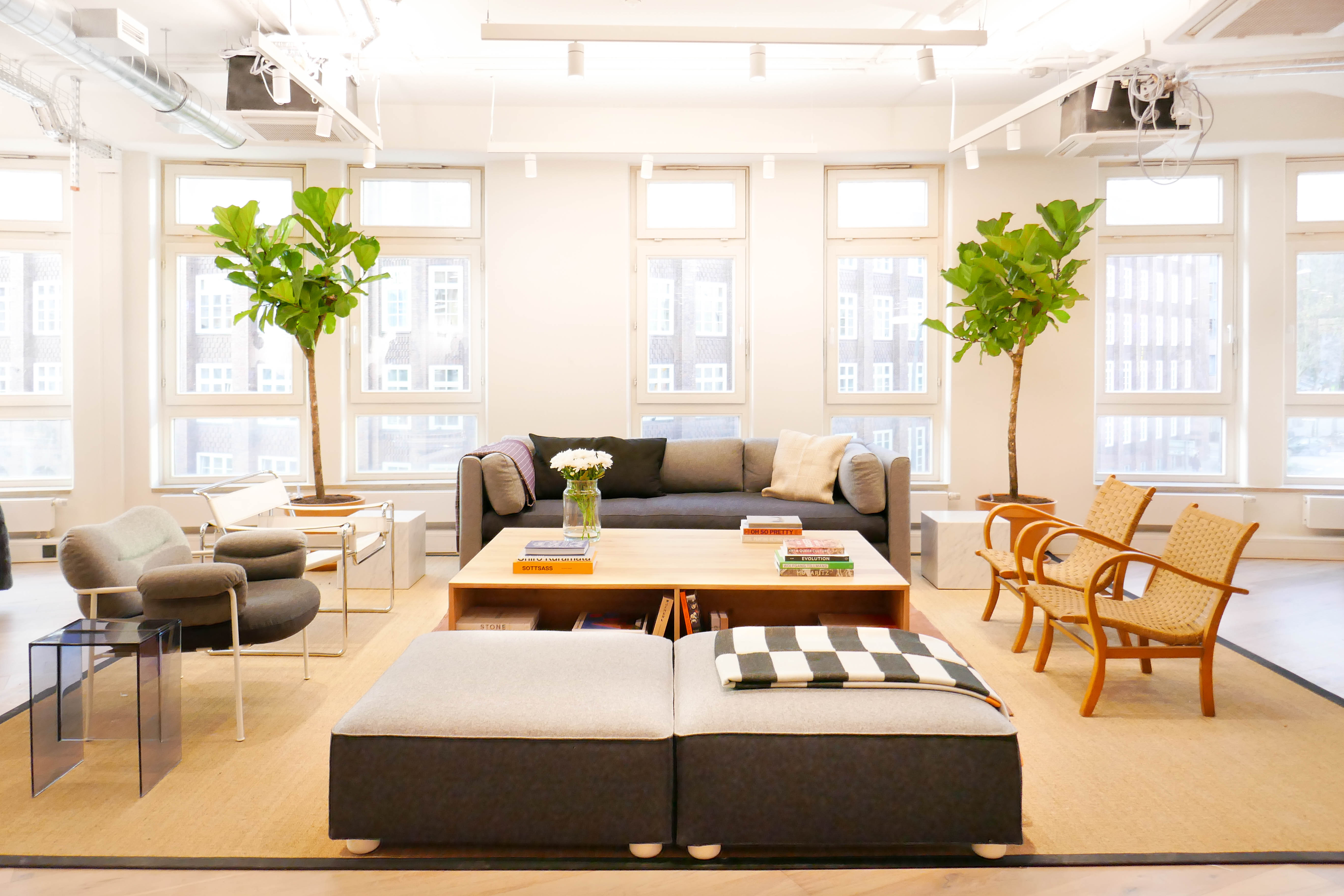 Spread across six floors, this gorgeous brick building overlooks the centrally located Gänsemarkt square in Hamburg.
Its curved facade and deep floorplate presented some design challenges, but the overall result is a pleasing combination of functions that encourage the community aspect of co-working spaces.
Every floor allows the members to unwind in the communal areas, particularly on the main management floor, pictured below, where lounges, hot desks, pantries and dining areas are distributed evenly across the space.
Bespoke items such as the community bar, the pantry island and the banquettes along the main partitions were all designed according to a localised approach. The same mindset was applied when sourcing materials and vintage furniture pieces.