Since the foundation in 2014, Bitpanda has rapidly grown from a small fintech company to the first austrian unicorn startup in just 8 years. The incredible success required two significant changes: enough room for the 700+ local employees to work comfortably and an adequate space that would represent the company's values and ambitions.

Bitpanda's leadership quickly understood that attracting (and retaining) top-tier talent looks very different nowadays: employees long for a sense of community, social spaces and, above all, flexibility.

Enter Viertel Zwei, 6000sqm of office space, divided on 6 floors, located near the renowned Praterstern in Vienna.

The brief allowed for a very creative approach, introducing high quality materials, a bold color palette, design icons, disruptive street art and bespoke collectables.
The groundfloor hosts a large reception area, multiple workshop rooms and a fully functioning cafeteria with in-house barista and catered lunches. During the day this environment is buzzing with employees interacting, while at night it doubles as an event space for company parties.
As we progress to the upper floors, the color palette subtly change, along with the space planning, adapted for the specific needs of each team.
To guarantee maximum comfort and flexibility, a great variety of amenities was planned: the light-flooded open working stations, equipped meeting rooms of all sizes, cozy focus lounges, stylish silent libraries, flexible co-working areas and a rooftop terrace.
Interspersed throughout the space, sometimes cheekily hiding, sometimes in plain sight, are 36 custom
Bearbricks
.
RECEPTION
CAFETERIA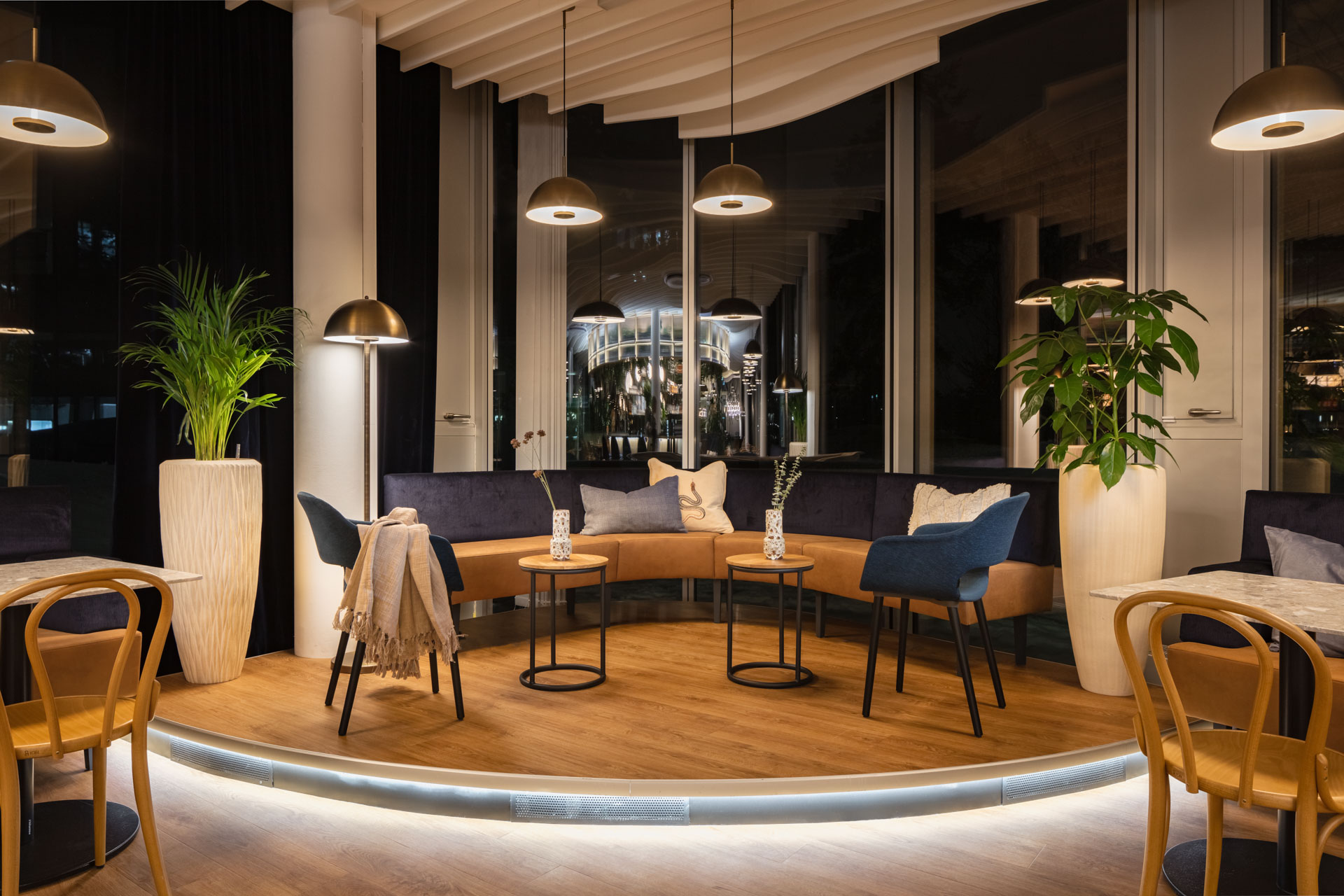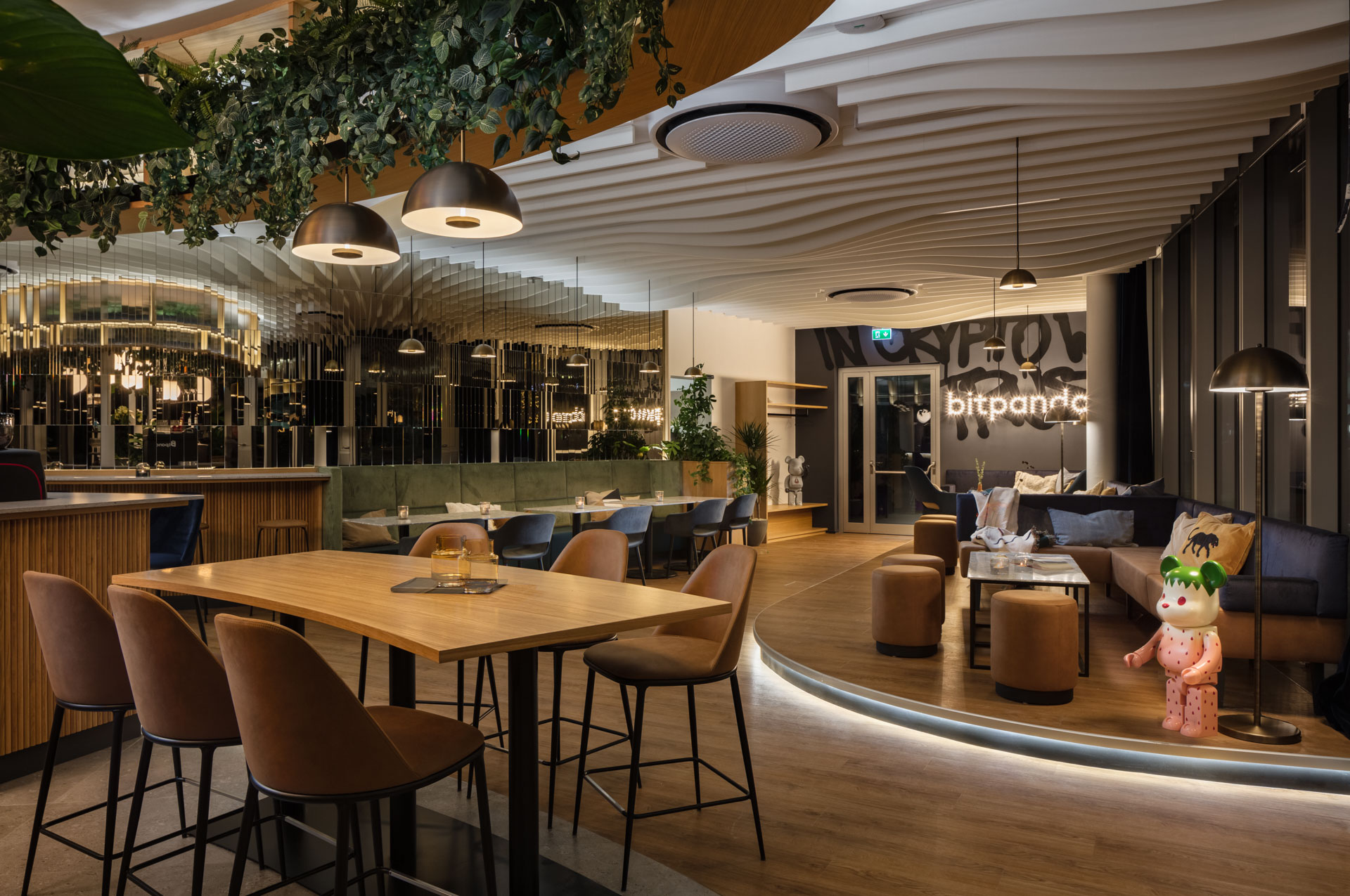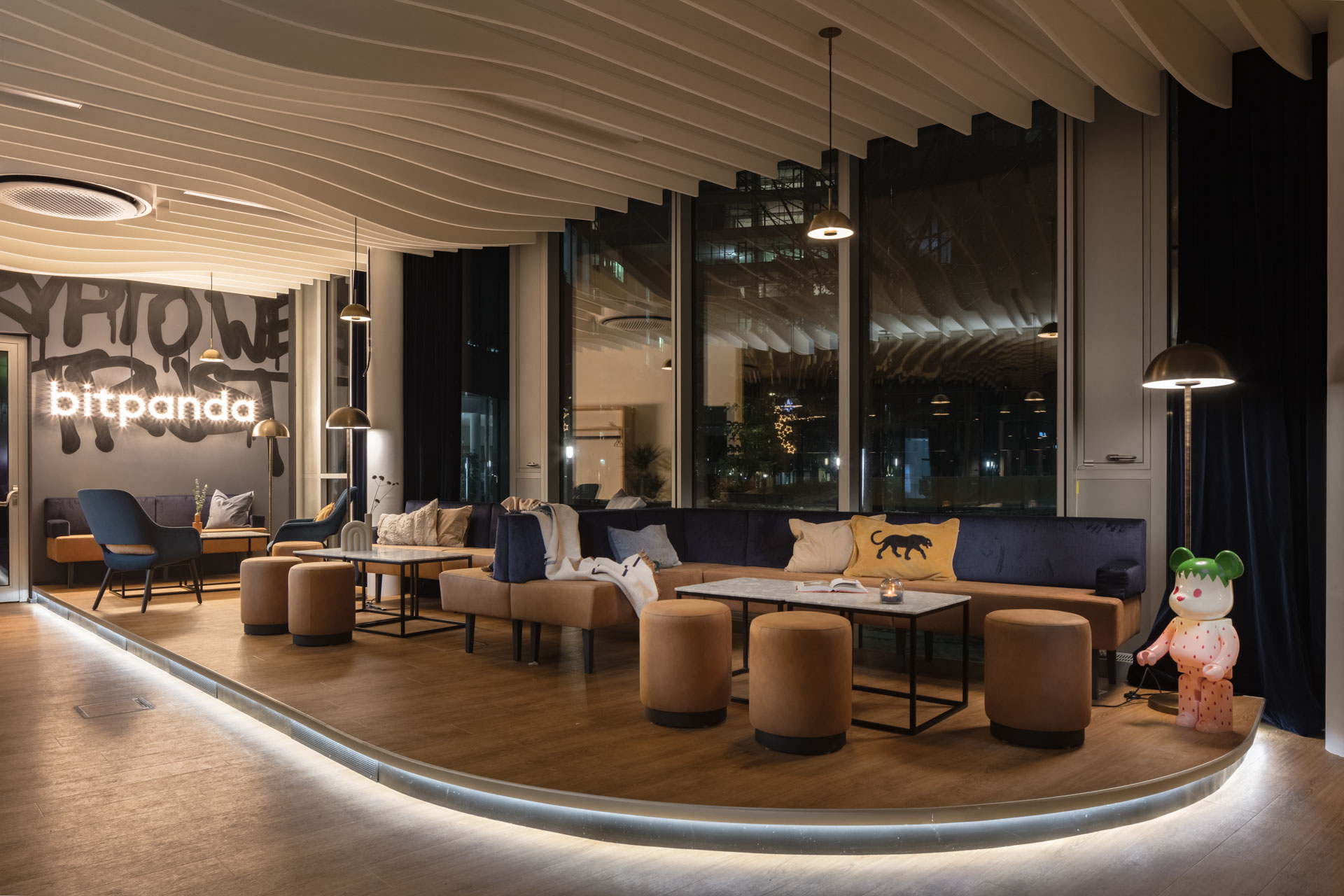 WORKSHOP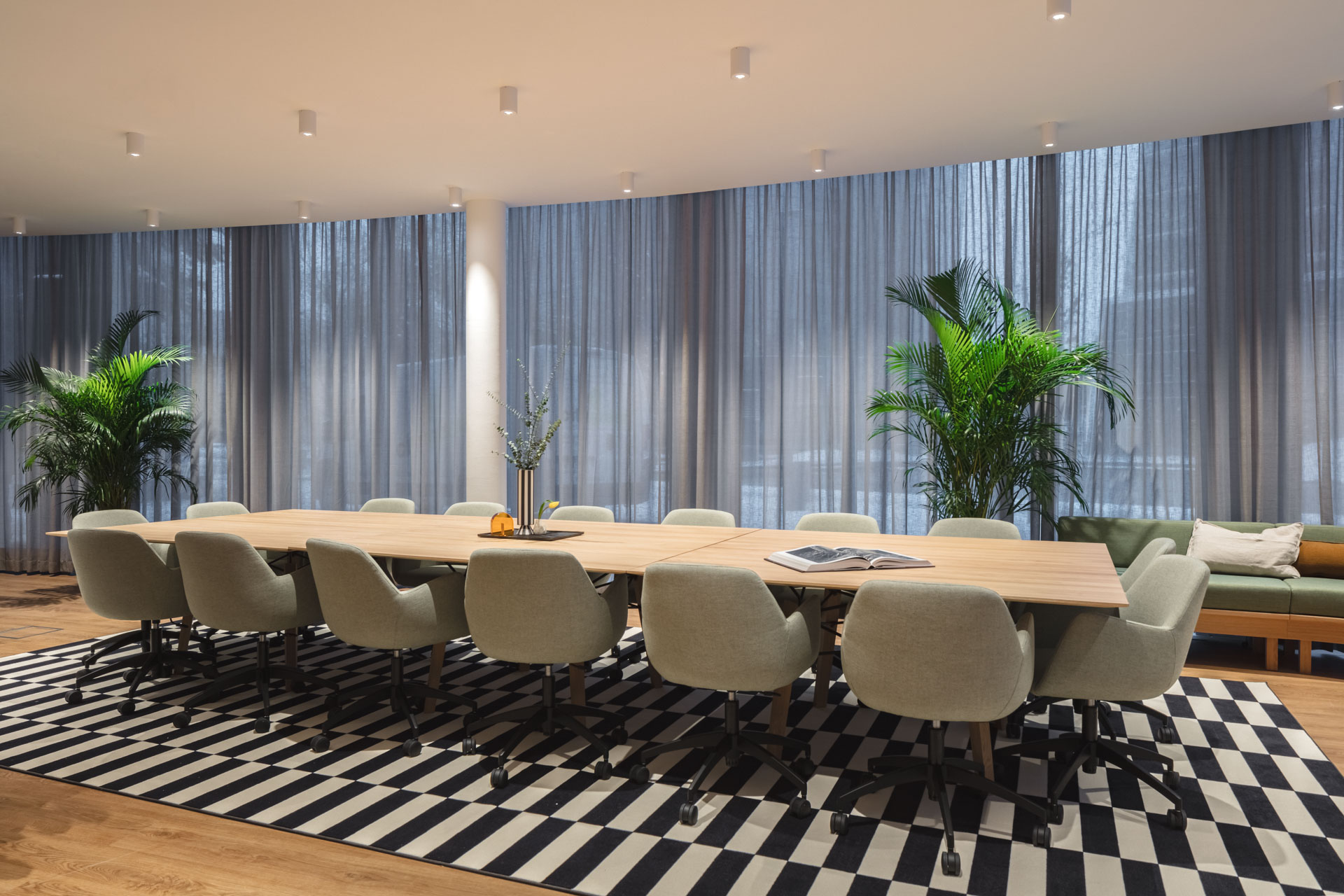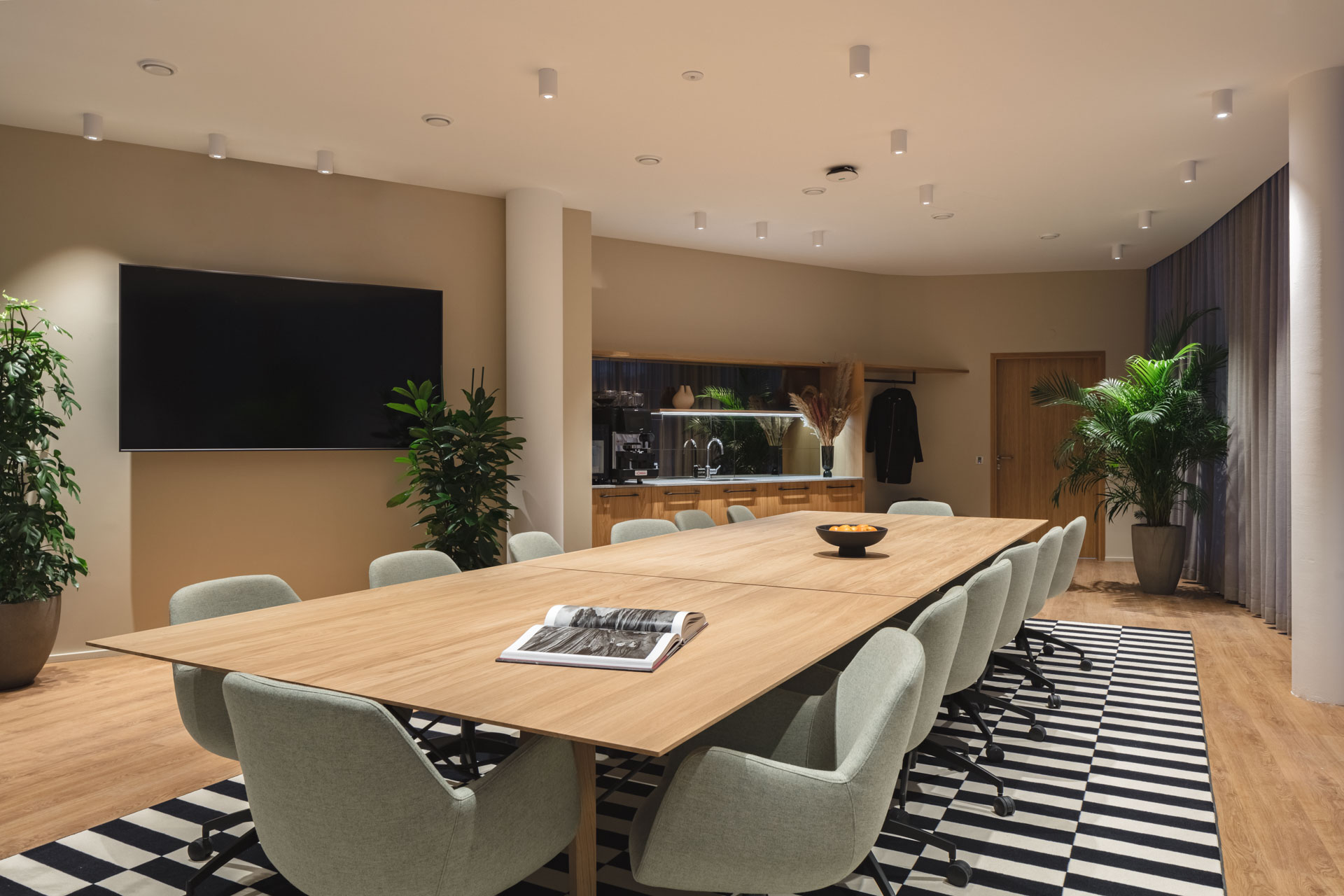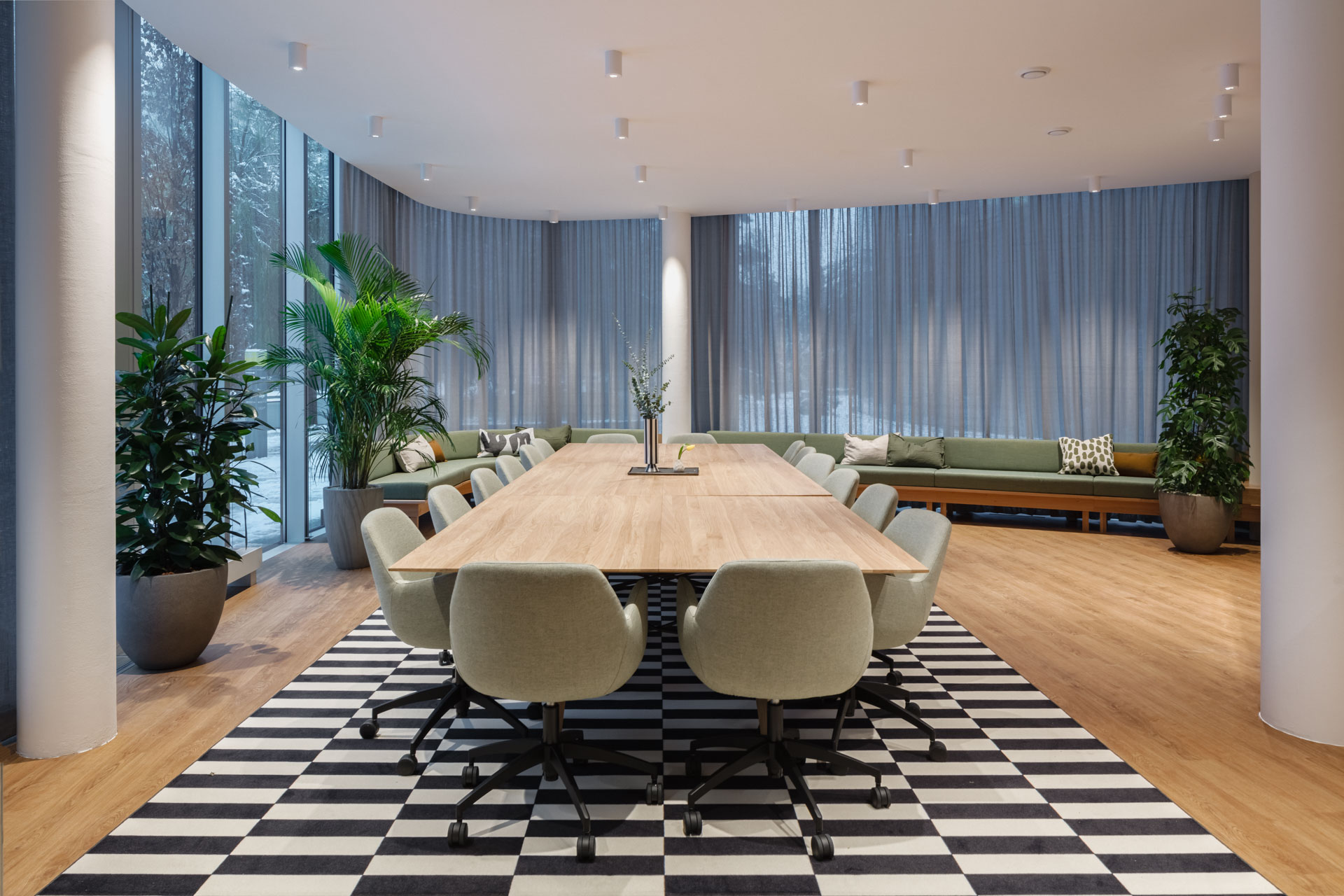 PANTRIES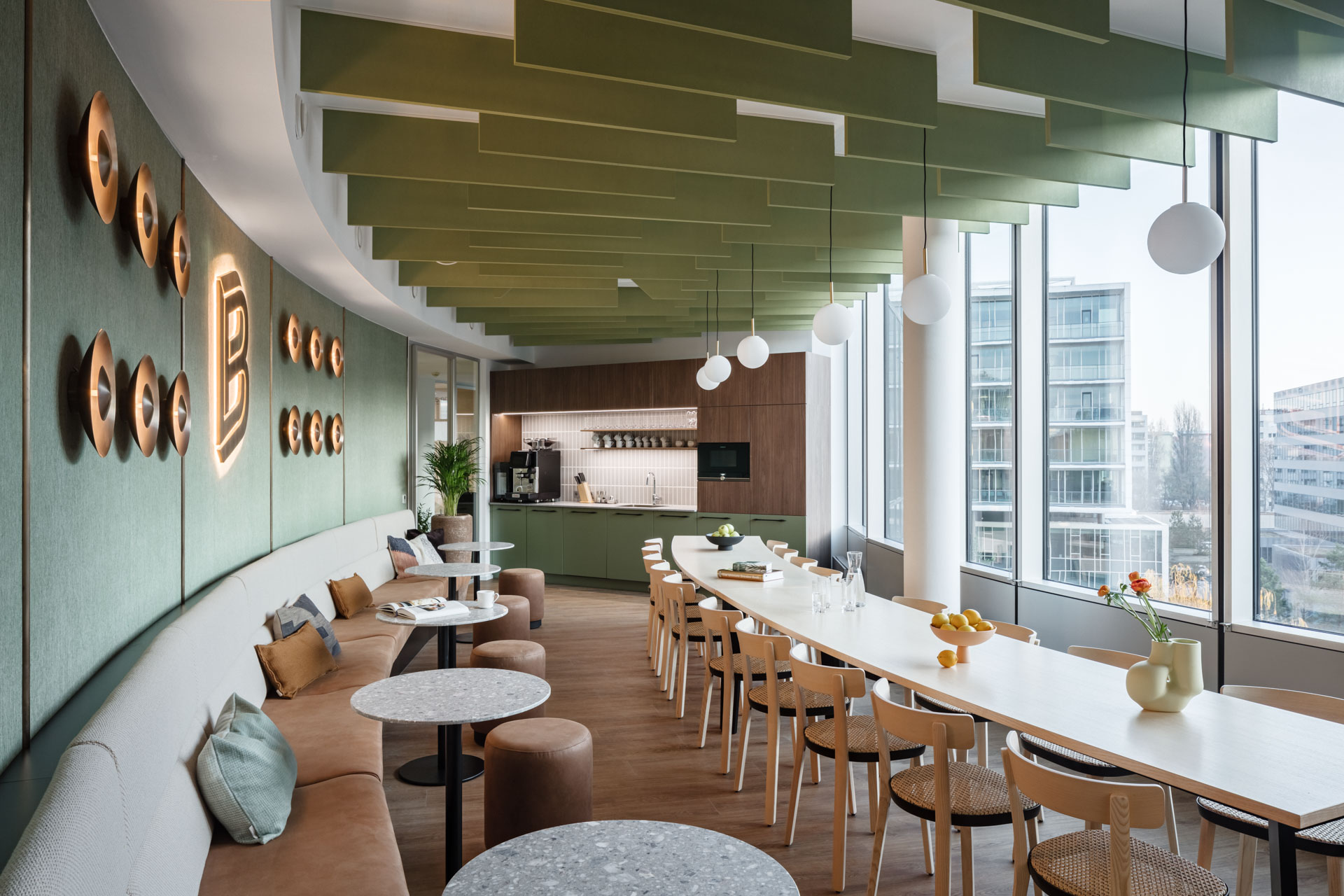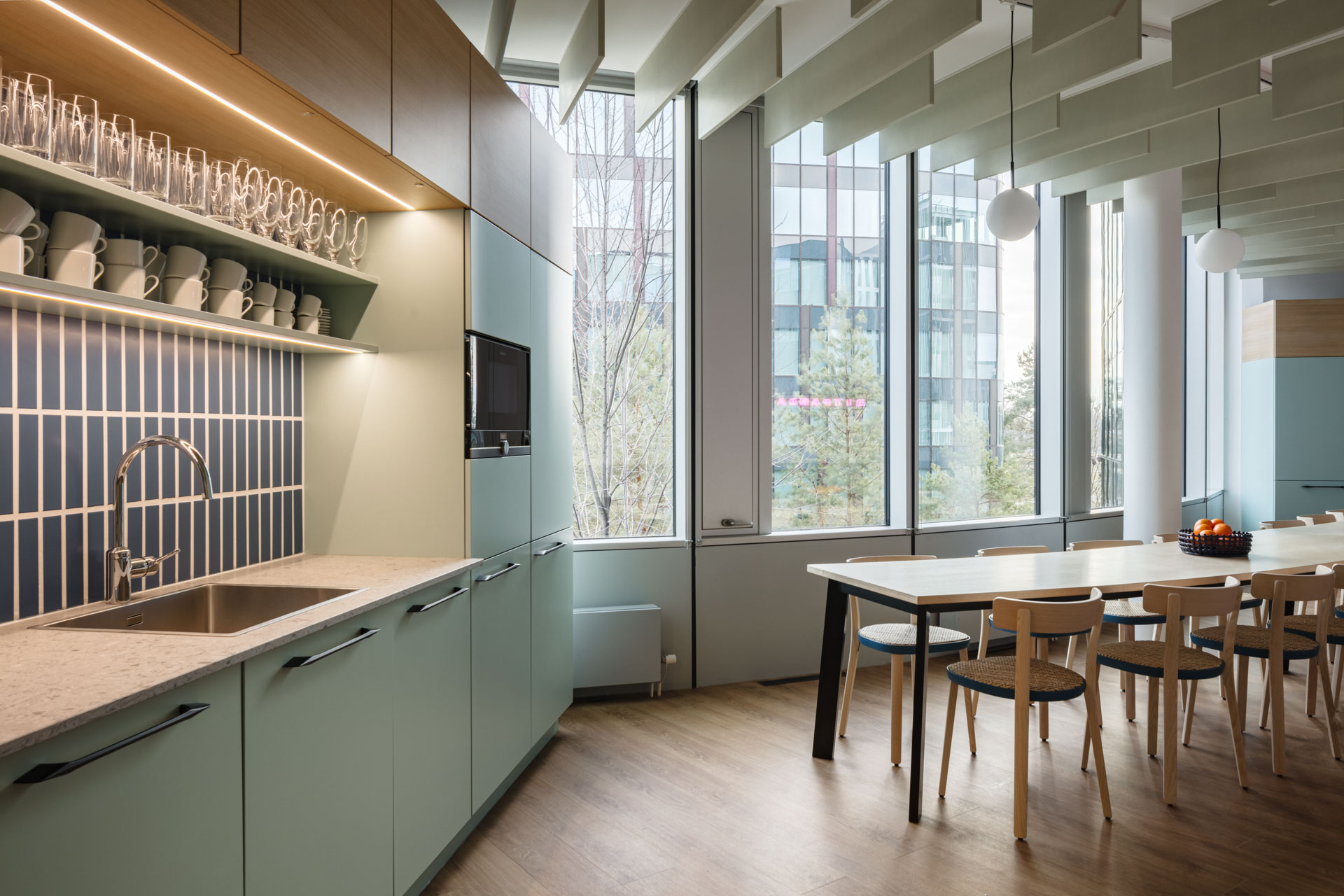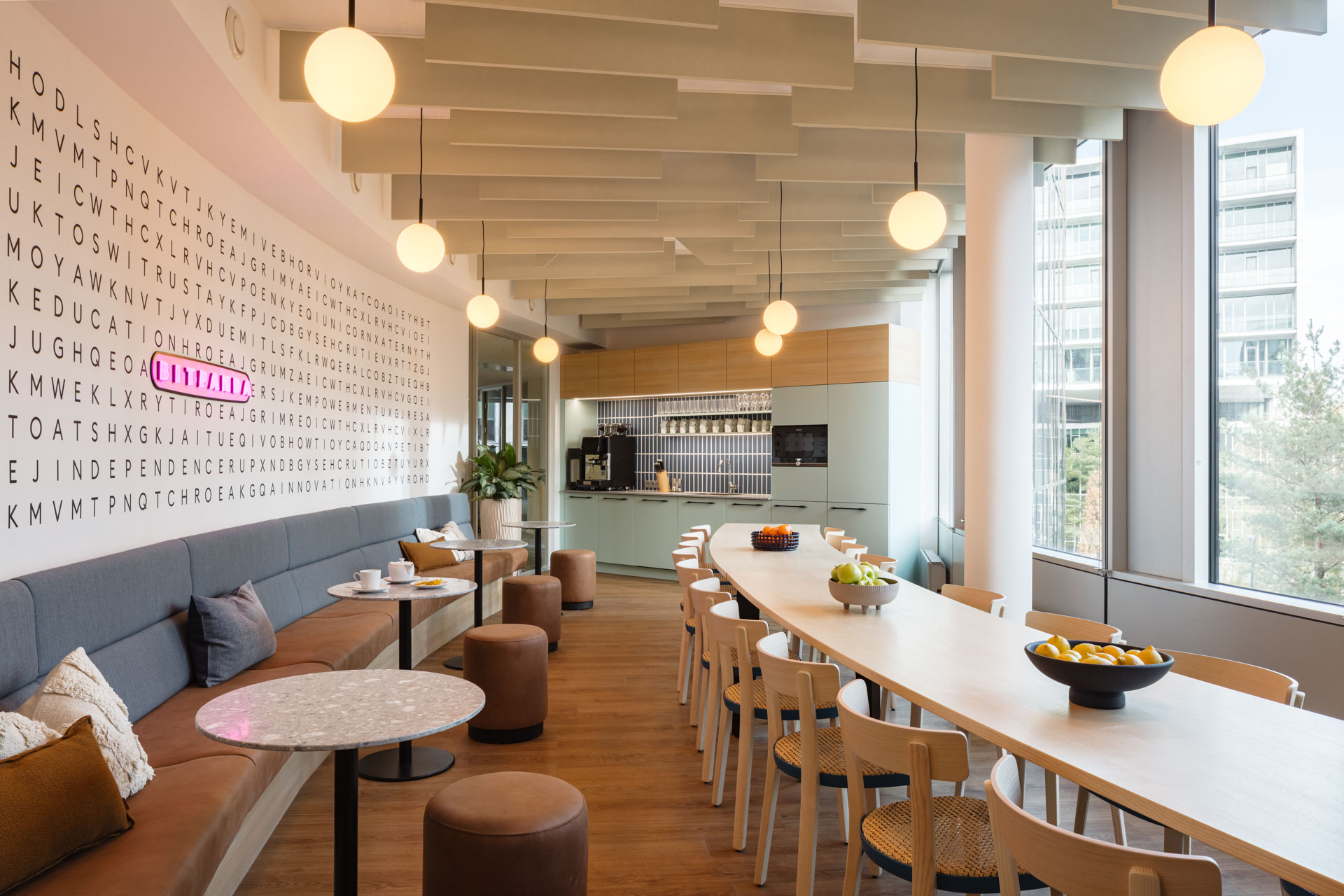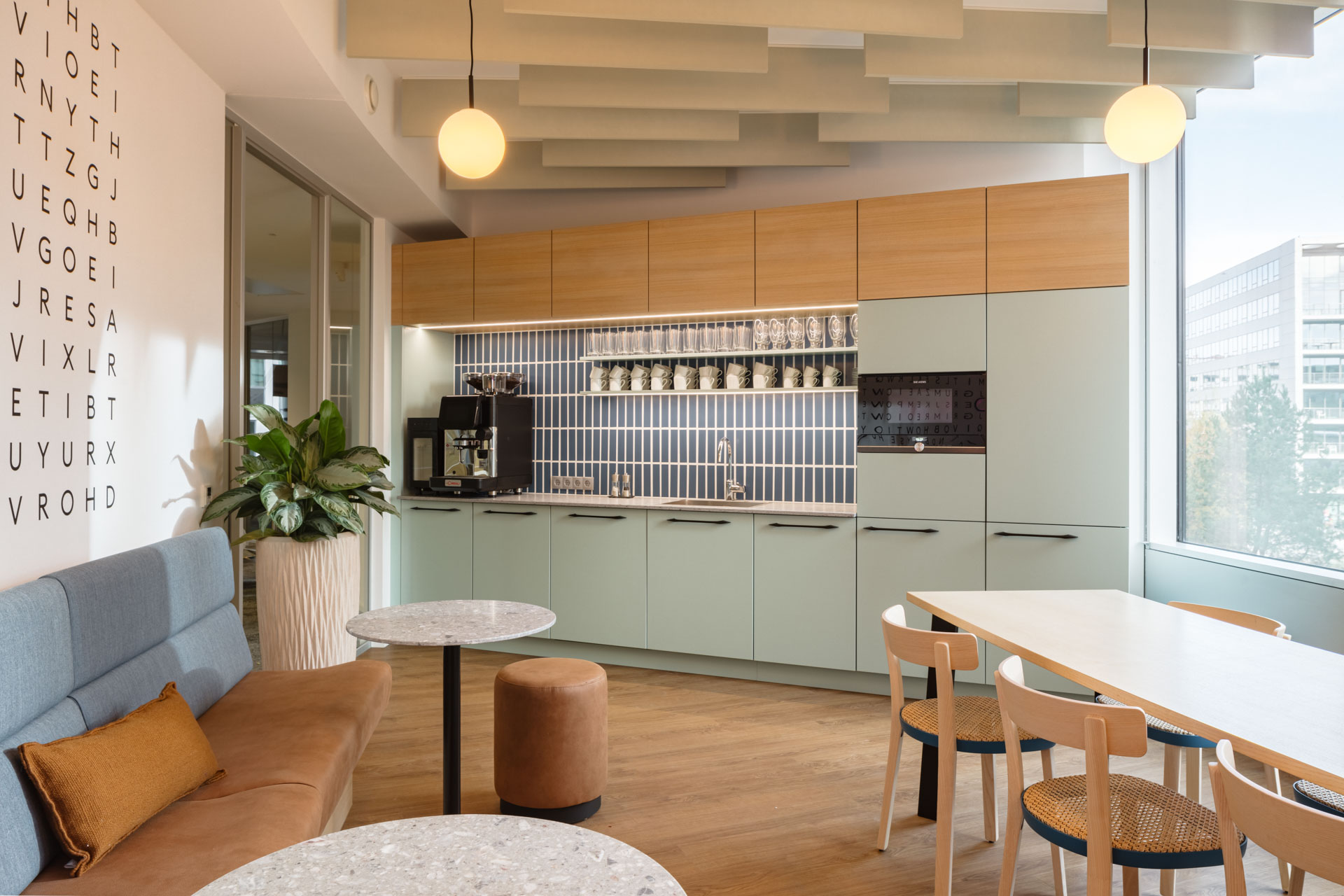 SILENT LIBRARIES












MEETING SPACES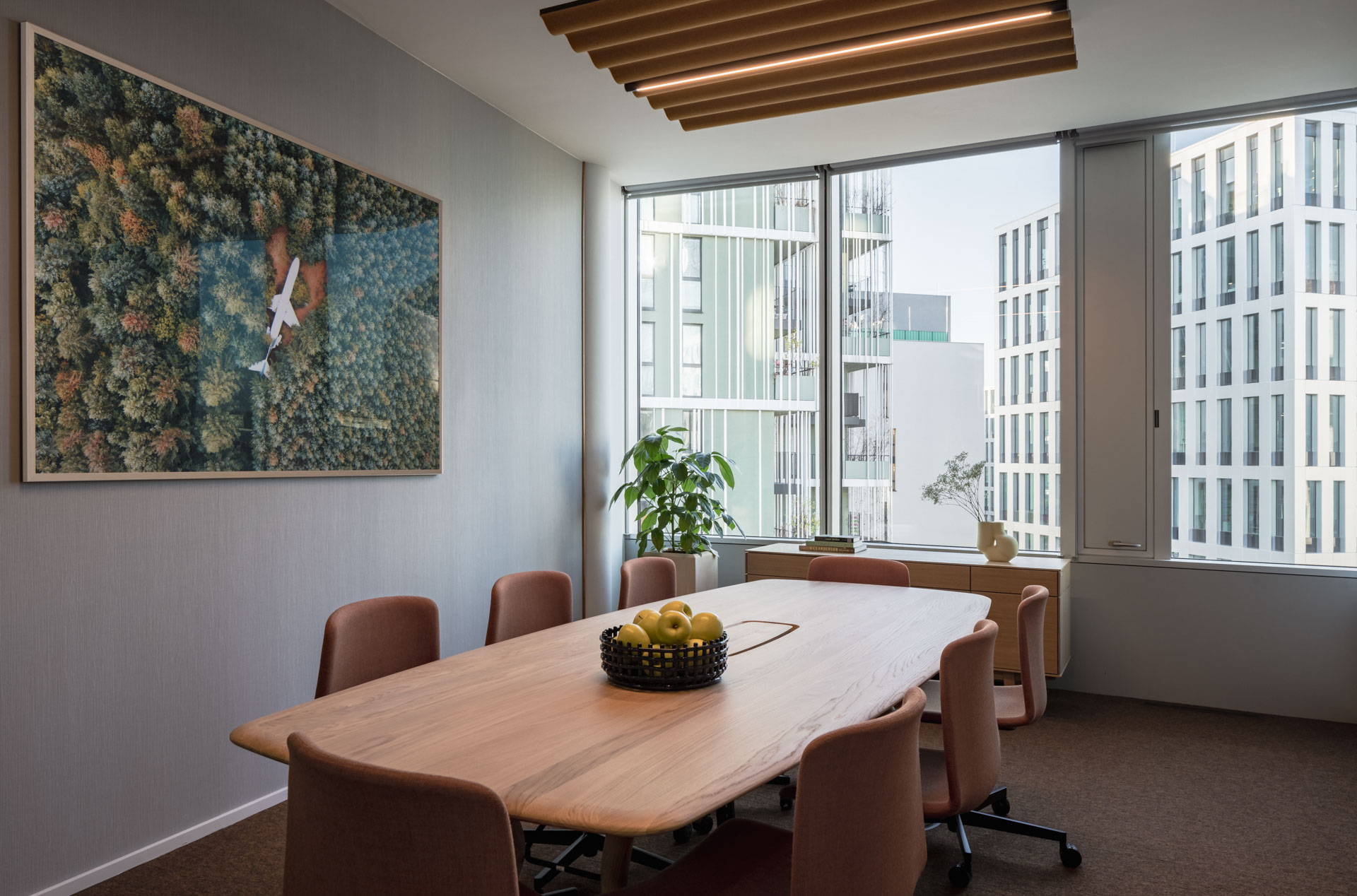 BOARDROOM & CEO LOUNGE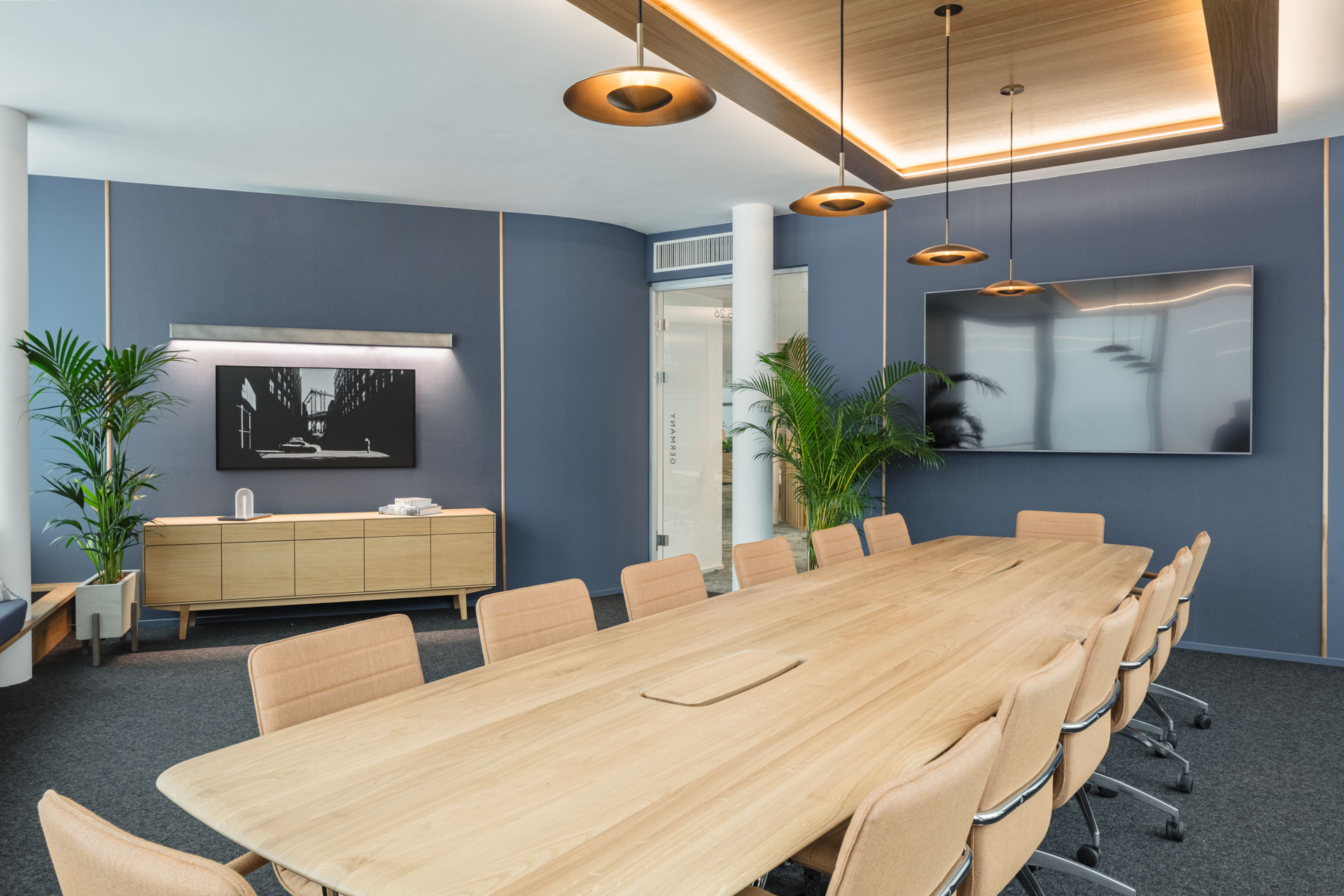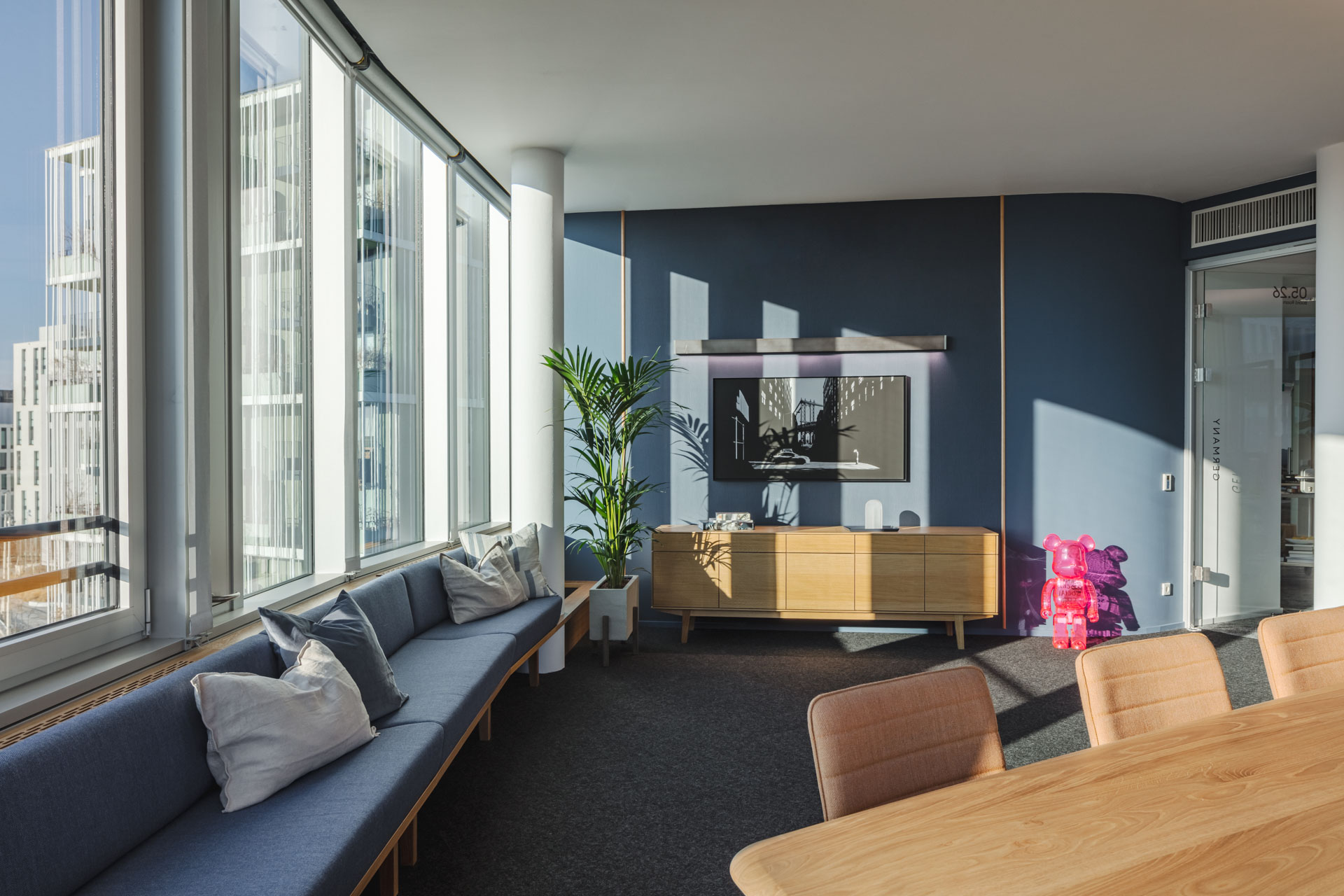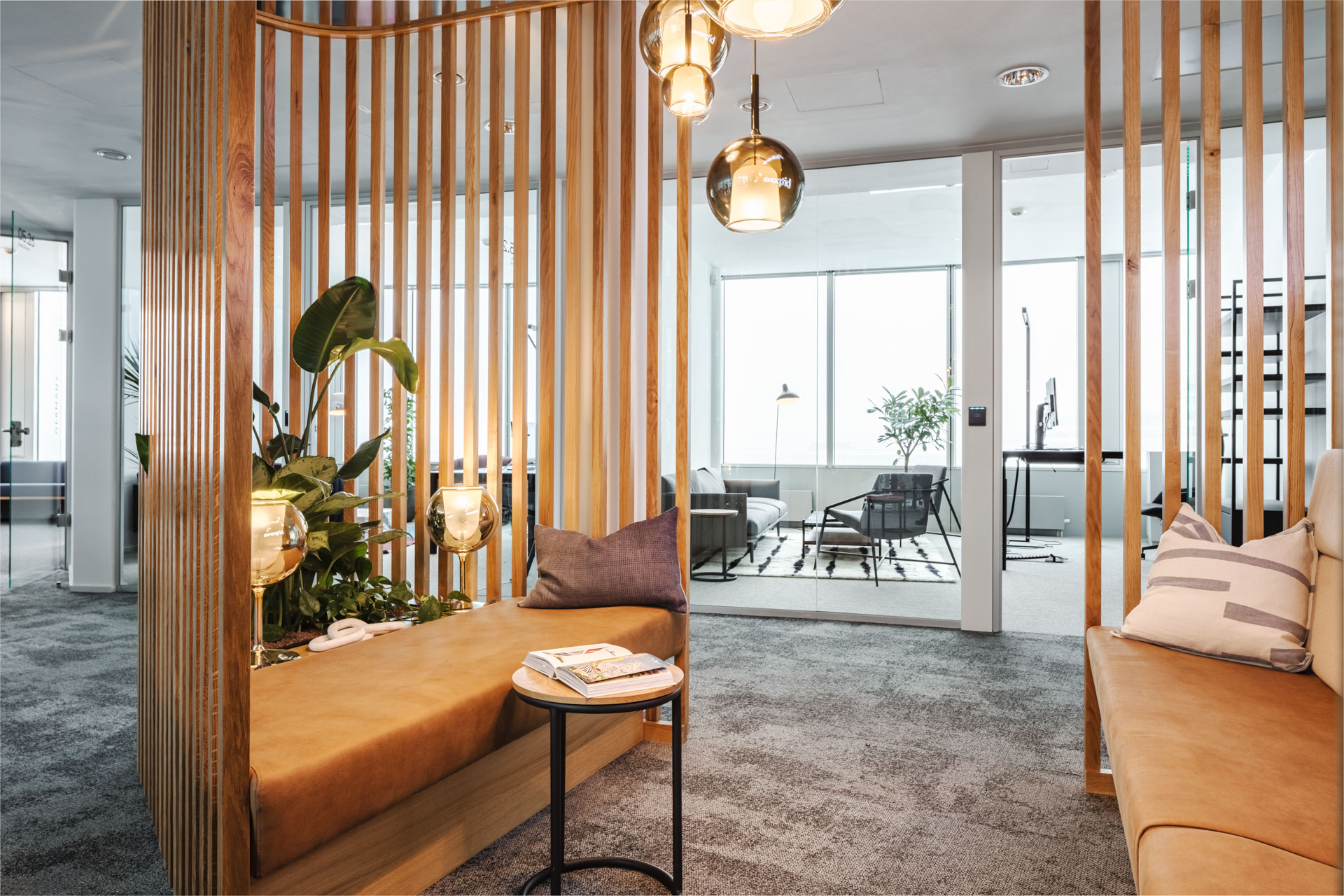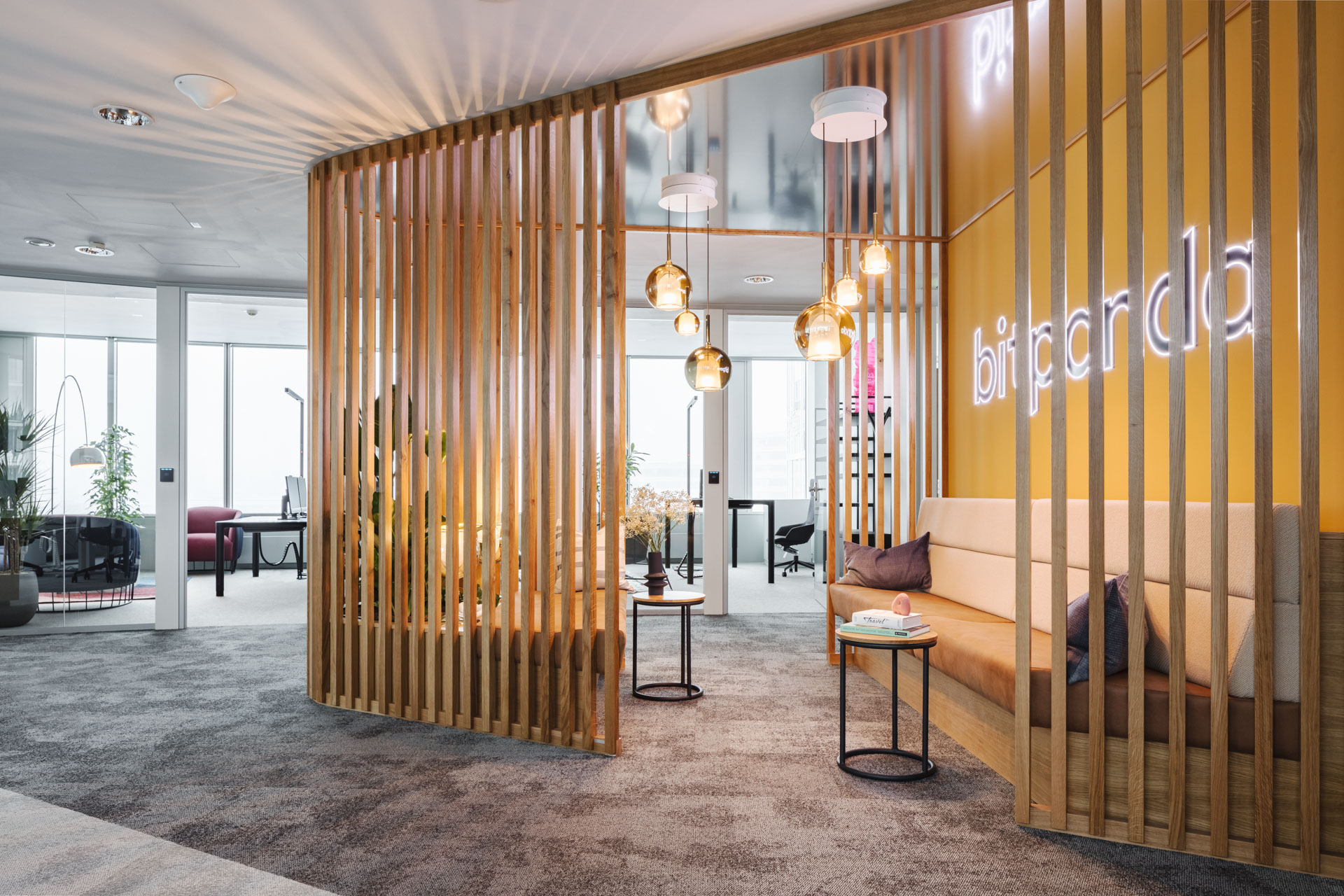 FOCUS ROOMS & LOUNGES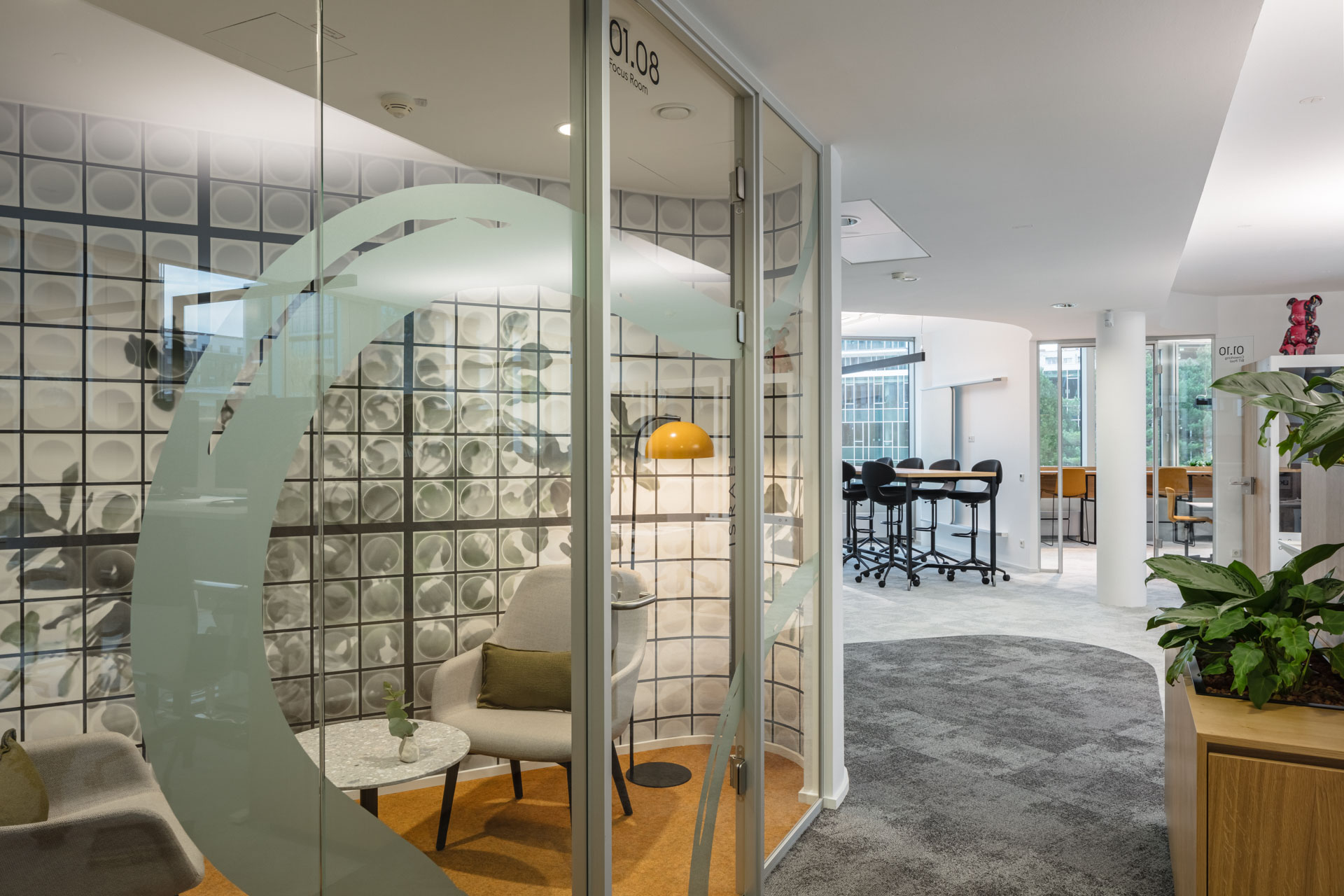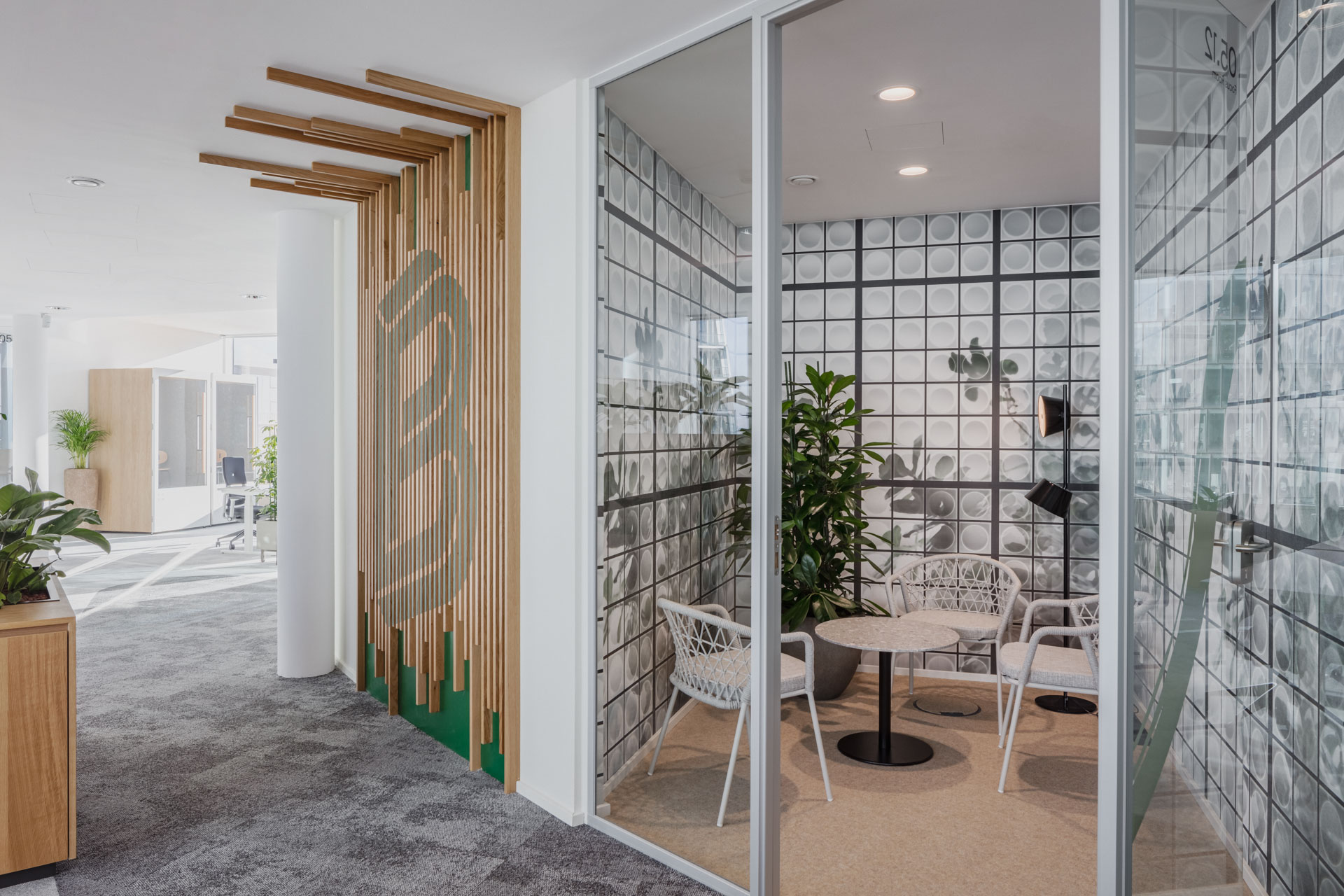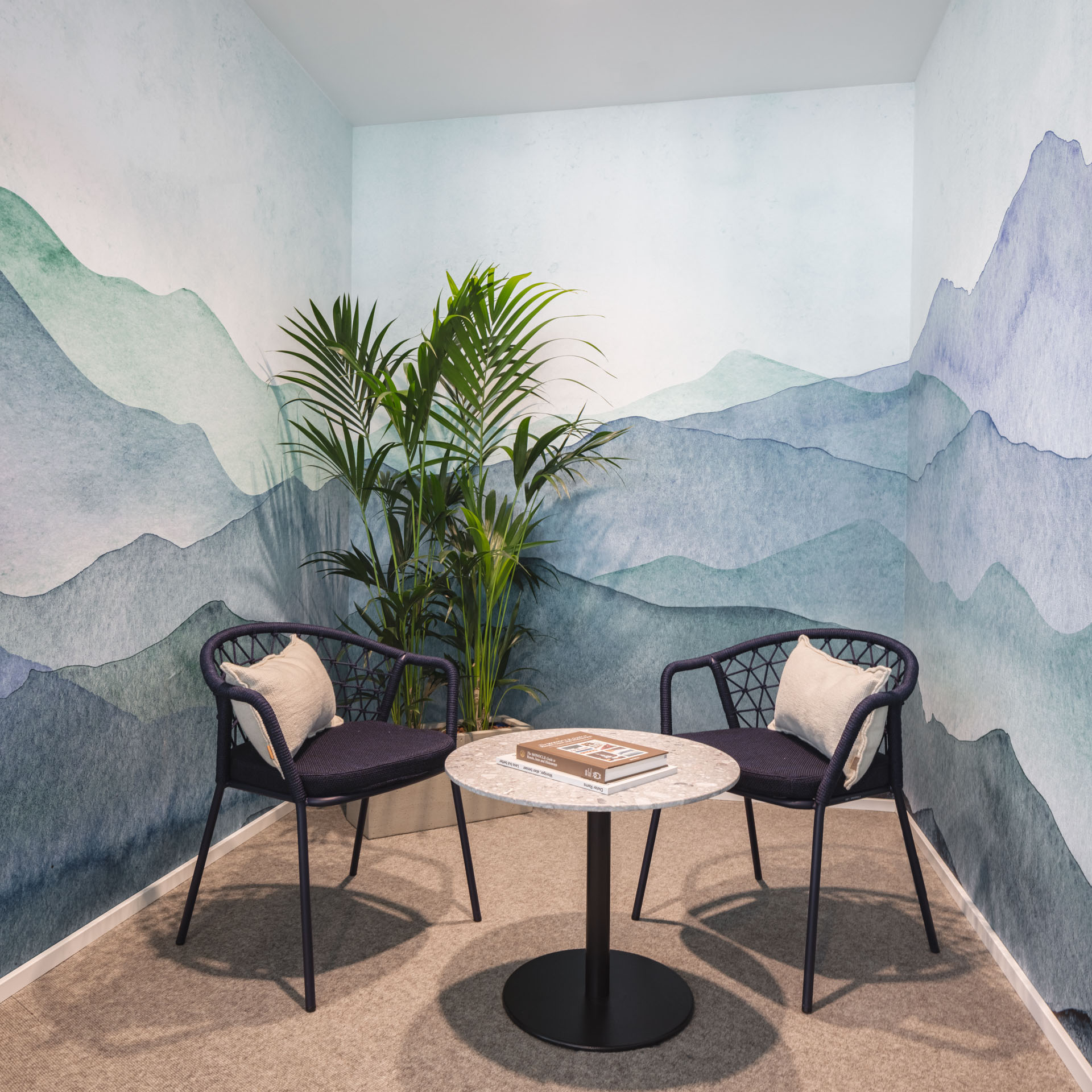 CO-WORKING AREAS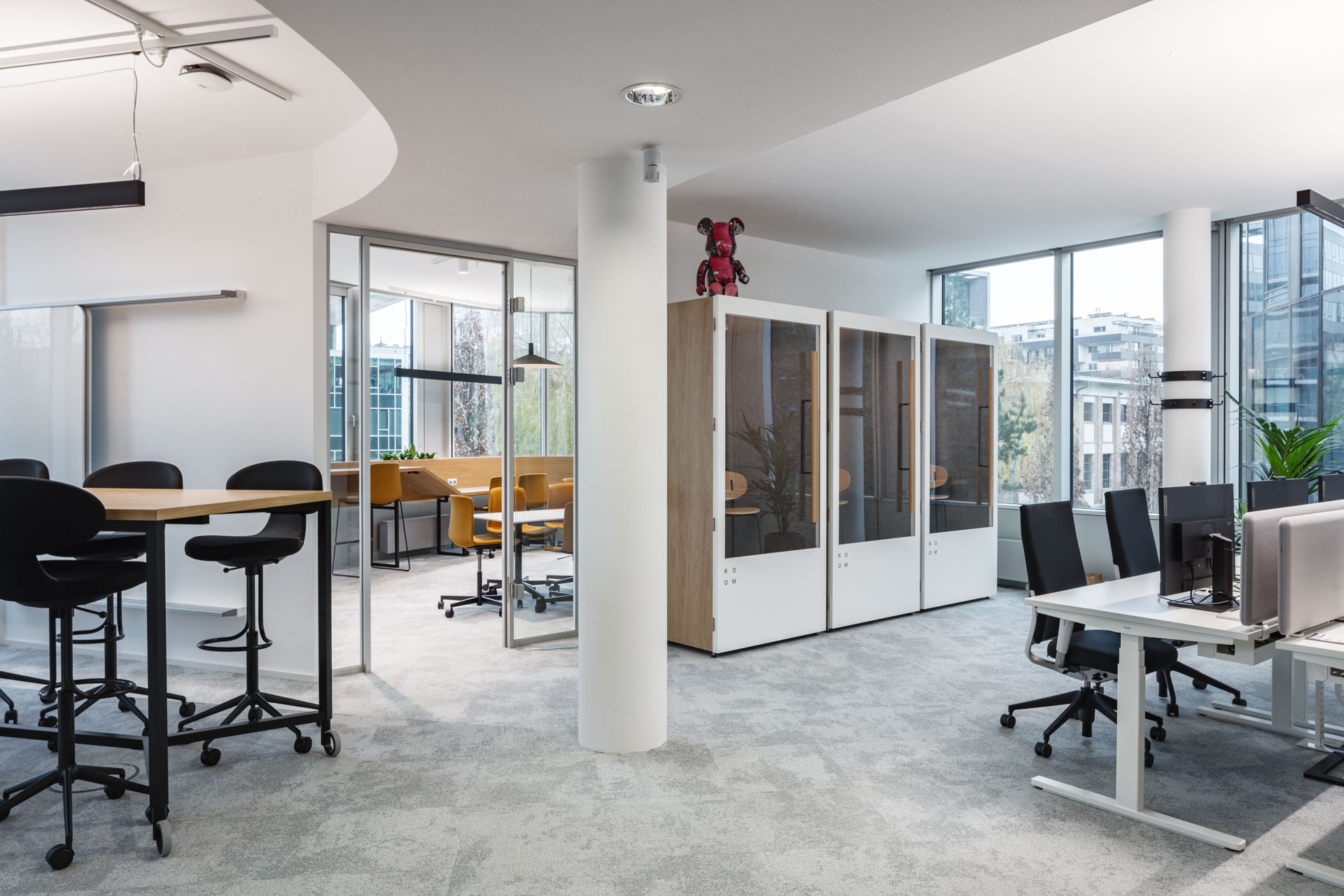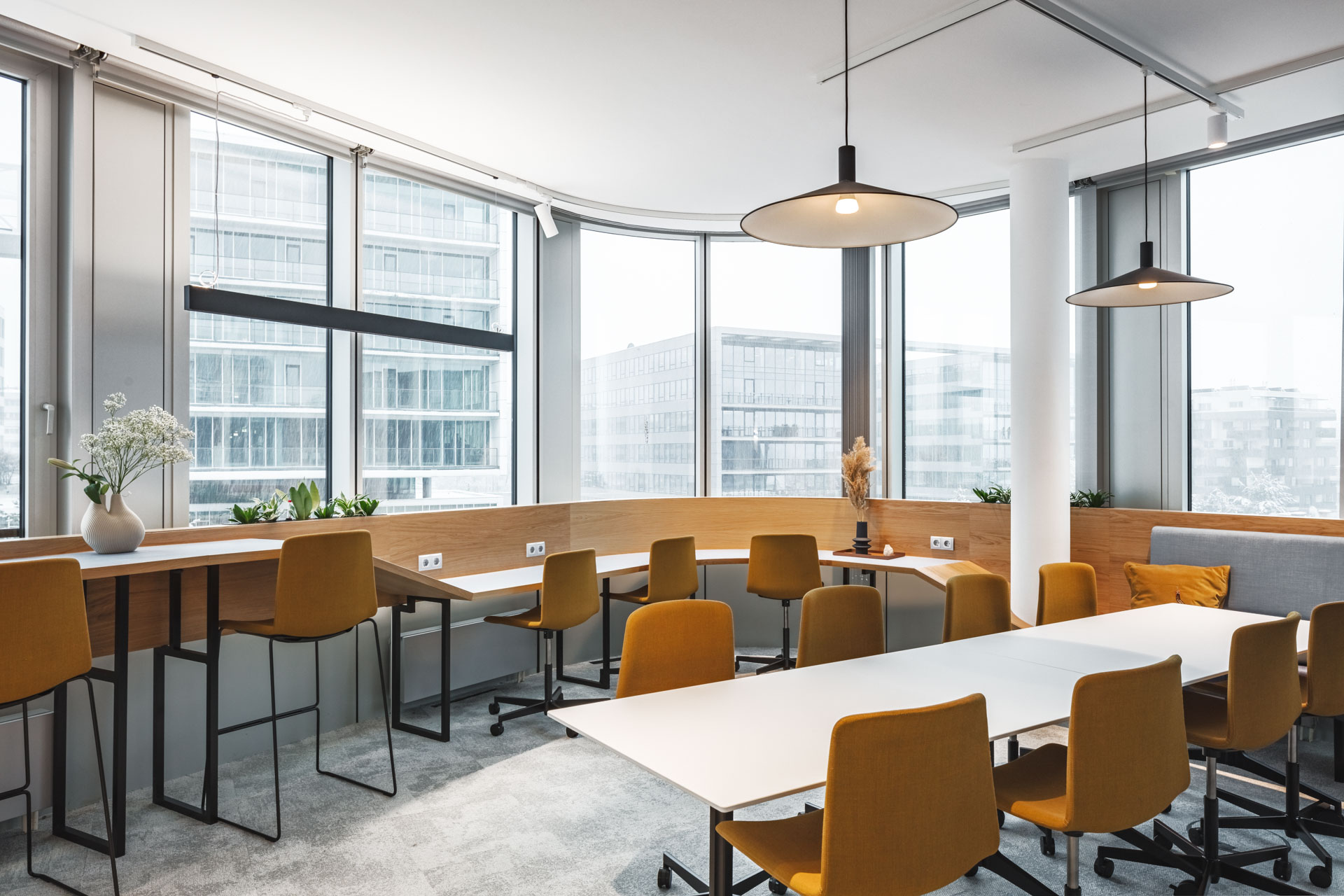 OPEN SPACE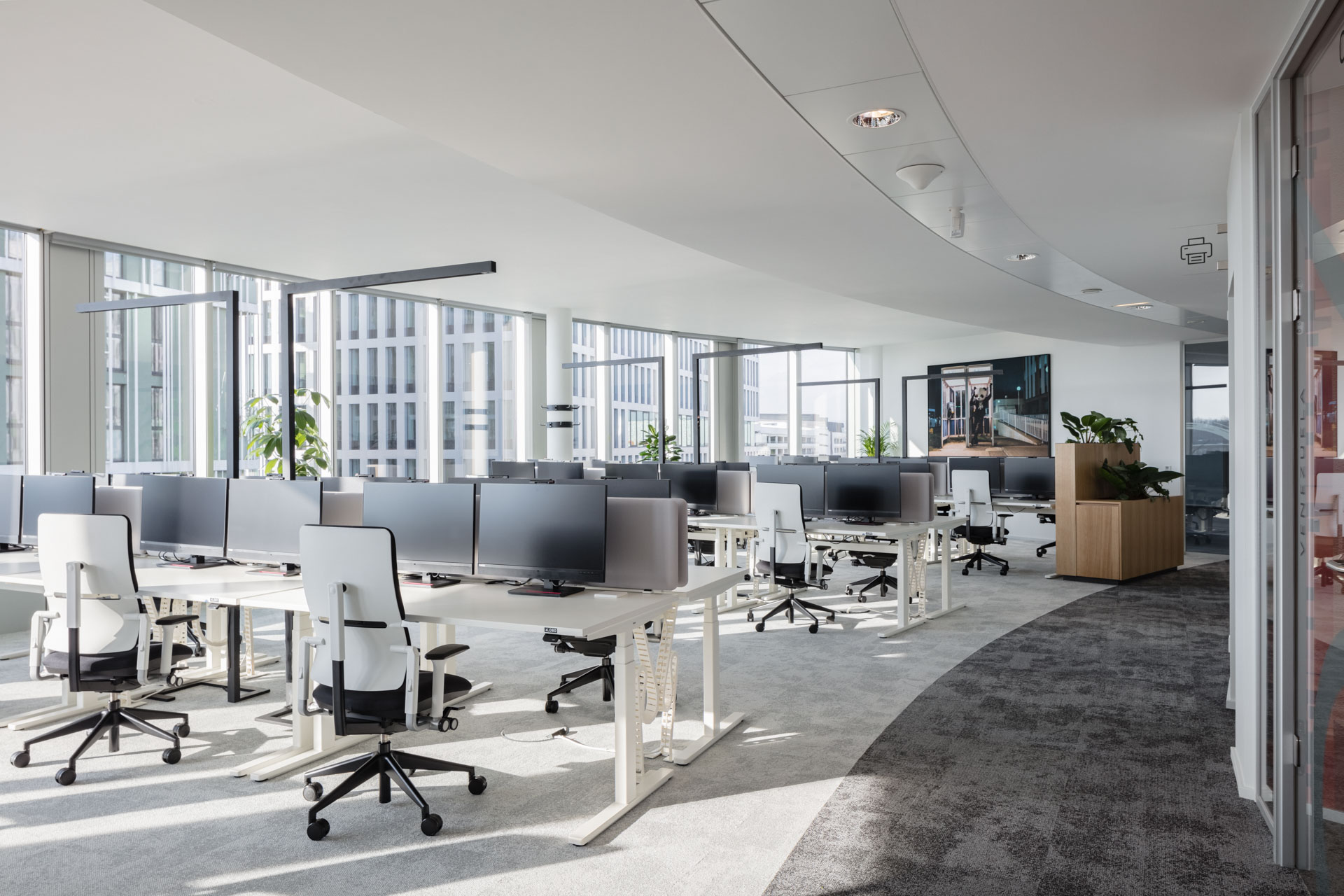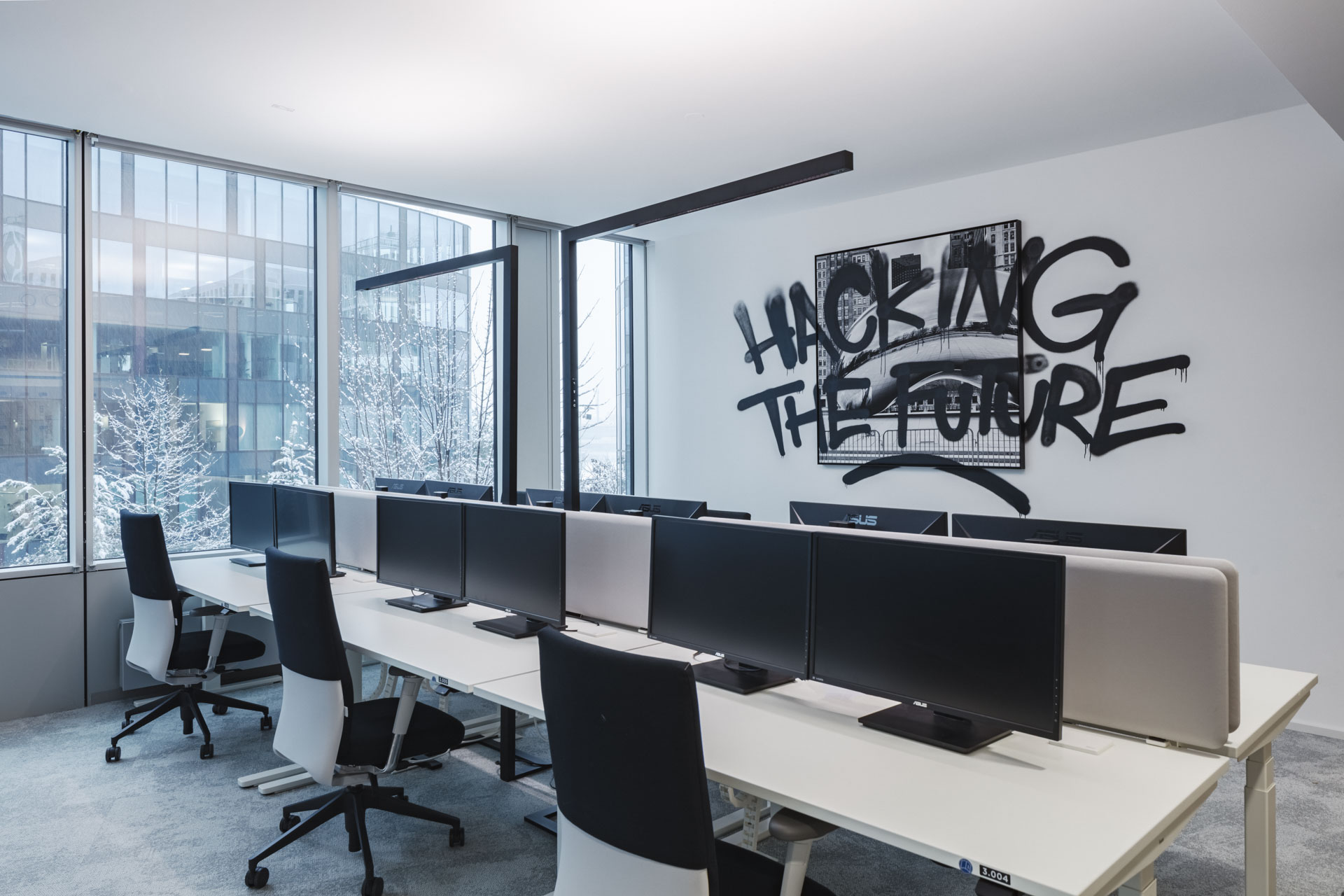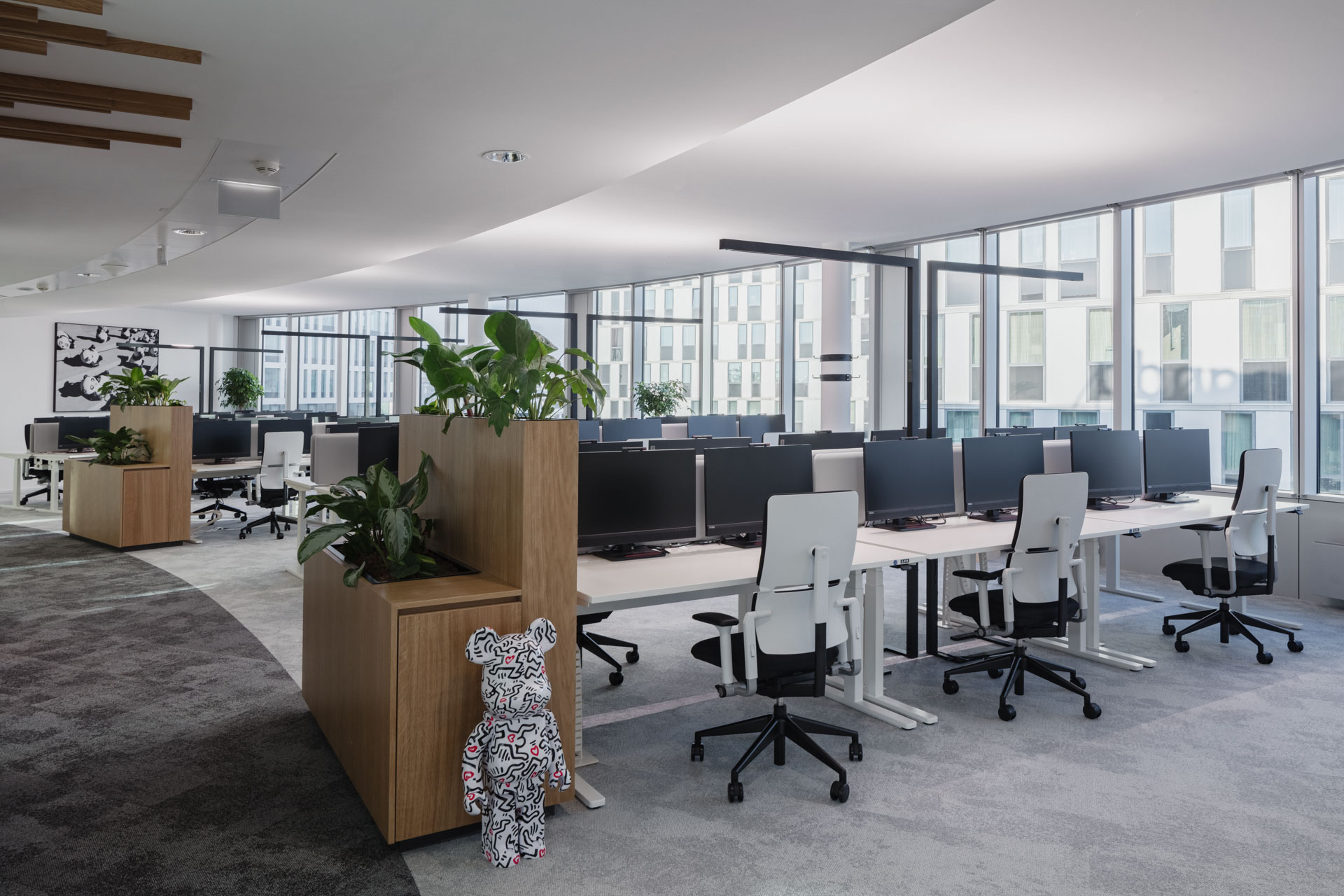 ELEVATOR LOBBIES